Do you ever feel disconnected from your family, society, life partner, colleagues or even just LIFE itself?
Disconnection is everywhere you look.
In the rat race to do more and be more, do you struggle with this notion of always needing to be busy and productive? Do you ever feel guilty for not doing enough? And do you ever feel like you have to move at unnatural, breakneck speeds just to keep up with it all?


You are not alone.


It's extremely easy for you to lose sight of what's happening right now in the present moment. You're too preoccupied thinking about that upsetting conversation you just had with a colleague, or the overdue bills that you haven't paid, or your seemingly endless to-do list.
You spend more of your time in your Past and your Future ... and not enough time in the Present.
This is how the disconnection happens. Sometimes without you even realizing it.
= = = = =
Do any of these sound familiar?
> Your most important relationships lack the connection and intimacy you most desire
> Your energy is easily depleted and you burn out quickly
> You find yourself getting sick more often
> You experience worry and anxiety about the smallest of things
> You feel like your life should have more joy & less stress
= = = = =
So what can you do?
Awareness sits at the starting line of any transformative and lasting change.
A lasting and profound transformation awaits you in the
7-Day Poetry Writing Challenge course.
✨
Slow down and come back into connection with life by discovering your inner poetic voice
7-Day Poetry Writing Challenge Course
✨
By fully participating in this 7-day mini-course you can expect to:
Begin to tune in to your own distinct and unique "inner poetic voice"
Learn to recognize & discern when your inner poetic voice has messages for you to hear
Be guided each day to think about and reflect on a different topic
Practice writing a 3 line, free-verse poem each day based on the featured topic
Be inspired and delighted by the words and phrases you "connect" with
Feel the experience of connecting with your true 'creative' source
A detailed Course Curriculum is provided below.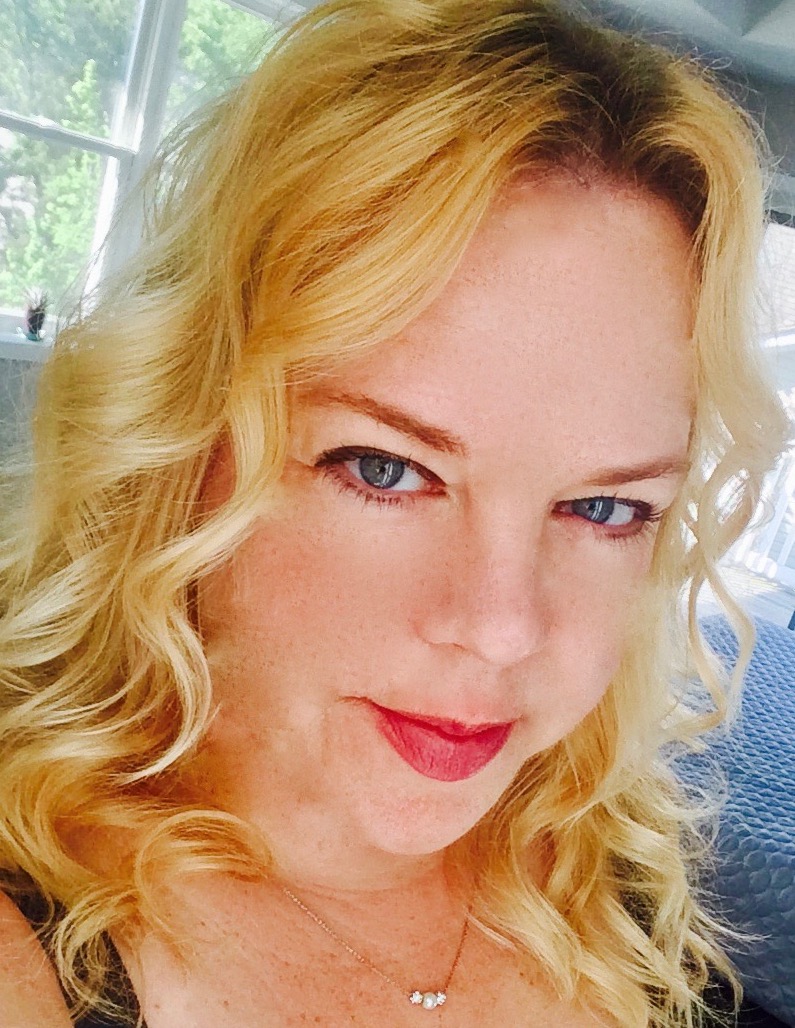 Hello, my name is Michele Marie Neyers and I will be your instructor and poetry guide for this course. I am also the CEO & Founder behind The Juicy Conscious Living Academy. I am an international bestselling published author and released my first book of poetry -- 3 Lines 30 Days | Unleash Your Inner Poet -- in 2018.
But more importantly than that, I want you to know that I am someone who loves language and using the written word as a form of self-expression and healing. Words can be so sexy and evocative ... and the act of writing can instantly connect us with the present moment.
When you're able to get those words to traverse the path from your heart out into your hand, down the length of your pen, and onto the page, it is a truly magical and transformative experience like no other.
I also believe that when we connect to our essence, we are powerful beings capable of amazing acts of creativity.
I look forward to seeing you inside the course.
Frequently Asked Questions (FAQ)
What if I have no experience writing poetry? Is this course for me?
Yes! Actually, I designed this course especially for you. The type or genre of poetry we are writing is something that anyone can do. You will be writing free-verse poetry that is only 3 lines in length. And those lines can be anything you decide them to be. No complicated rules! This is NOT your stuffy high school literature class, I promise.
I'm not sure I really want to share the poetry I write in this course. Is sharing a requirement to participate?
Absolutely not. This decision is completely up to you. We will encourage you along the way to share if you want to, but you won't ever be required to. Writing poetry can be a very personal act of self-expression. Oftentimes you may not want to share your poetry with anyone. And other times you may feel called to share what you've written. If and when you do, there is a module inside the course specifically designed for sharing with other students in the course. We ask that you simply follow your heart on this one. Keep your poems close to your heart OR share them proud & loud.
Why are there 3 different price options to choose from?
The normal cost for this mini-course is $27 for lifetime access. However, during these turbulent and uncertain times, we are offering the course using a "pay from your heart" model. So you can choose to pay whichever option works best for you. We hope this will make the course available for more people.
When does the course start and finish?
The course material is available as soon as you enroll and never ends! It is a completely self-paced online course - you decide when you start and when you finish. Because this course is structured to take place over the course of 7 days, each day's lesson will be delivered to you beginning the day you enroll. You can always go back to each of the course modules as often as you'd like after they have been released to you. We strongly encourage you to follow the course as it has been designed for the most benefit.
How long do I have access to the course?
How does lifetime access sound? After enrolling, you have unlimited access to this course for as long as you like - across any and all devices you own. This will be true for as long as the internet and this online course platform are available.
What if I'm unhappy or dissatisfied with the course?
We would never want you to be unhappy or dissatisfied with anything that is offered in The Juicy Conscious Living Academy. So we do ask that you study the information provided about the course and review the course curriculum before you make a purchase decision. If you still have questions, send us an email at [email protected] If you make an effort to complete the course and are still unsatisfied with your purchase, contact us within the first 30 calendar days and we will give you a full refund.